Intraocular Lenses in Rochester, NY
Also serving Victor area patients
Advanced Cataract Lenses, Lifestyle Intraocular Lens (IOL)
Understanding Your Lens Options
Traditional cataract surgery uses a Monofocal IOL to improve overall vision but glasses will still be needed. Advancements in technology now not only eliminates your cataracts but can also improve your vision allowing you to decrease your dependence on glasses after cataract surgery. There are various options to fit your personal visual needs to renew your vision and regain your lifestyle.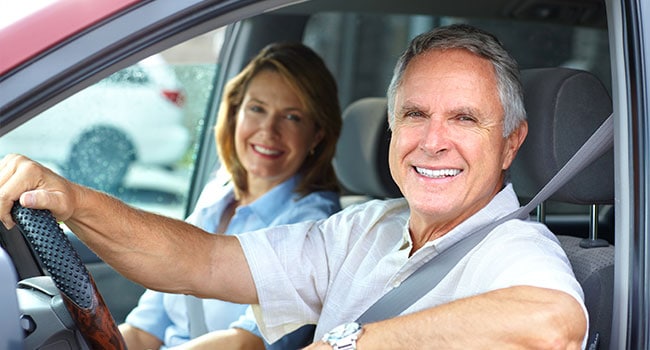 Advanced Lenses For More Independence
Premium cataract surgery allows many of our patients to enjoy an improved lifestyle with more freedom. Our advanced cataract surgery, combined with Lifestyle Lens options, allows patients to improve their vision including near, far and everything in between with reduced dependence on glasses and contacts!

For patients with cataracts and presbyopia there is the Tecnis Symfony® lens or Tecnis® Multifocal lens, which corrects for both conditions at the same time, reducing the need for glasses after surgery in most patients.
For patients with cataracts and pre-existing cornea astigmatism, there is the Tecnis® Toric lens, which corrects for both conditions simultaneously by delivering precise astigmatic correction, predictable outcomes, and quality distance vision without glasses.
Our experienced cataract surgeons also offer the advanced PanOptix® intraocular lens. The PanOptix® lens is a trifocal lens. This lens is designed to provide multiple points of focus, near through far.
As no one lens is perfect, each of the lenses our surgeons offer have strengths and weaknesses in their visual delivery. It is important to communicate your goals and lifestyle with your surgeon so we are able to choose the best lens suited for you!
Which Lens is Best For Me?
During your visit, your doctor will consider all aspects of your visual health, as well as your lifestyle, personality, and expectations, and recommend the lens that is best for you. Click here to better understand the visual benefits of the lifestyle lenses available.
Our cataract experts are always happy to answer any questions you may have.
Please feel free to contact our surgical department at 585-328-0153 option 3 or request a cataract exam below.