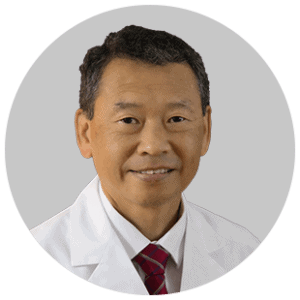 Roy Kim, OD, Diplomat
After receiving his doctorate degree from ICO in Chicago, Dr. Roy Kim pursued his passion for understanding the eye, earning his Residency in Ocular Diseases from the Bedford Veterans Hospital in Massachusetts. He found that conducting medical research and instructing Optometry students at the Boston Optometric Clinic proved to be a very rewarding combination. As the optical industry grew and developed rapidly, Dr. Kim was presented with an opportunity to work with an international corporation focusing on providing quality eye examinations, patient service, and consulting private practices.
Currently as a staff member of Cornerstone Eye Associates, Dr. Kim examines and treats patients for a variety of vision conditions such as refractive error, glaucoma, ocular surface disease, contact lens complications, and more. He co-manages cataract and refractive surgeries. He specializes in HOA scleral contact lenses for keratoconus, irregular corneas, and dry eyes. Also certified for treatment of myopia management with MiSight contact lenses to slow down myopia progression in children.
Overall, Dr. Kim offers over 30 years of diverse and versatile experience and background. Dr. Kim participates in local charities such as Vision USA, One Sight, and Lions Clubs in providing eye care. He has also served several international missions to provide Gift of Sight to third world countries such as Dominican Republic, Chile, Morocco, Honduras, and Mexico as well as Native Indian Reservations. Dr. Kim is currently an American Board for Optometry Diplomat and is actively involved in various professional societies. Dr. Kim and his wife and their three children reside in Fairport, NY, and enjoy every opportunity to serve our community.
Go Back