LASIK Savings
Laser Vision Correction, LASIK & PRK in Rochester NY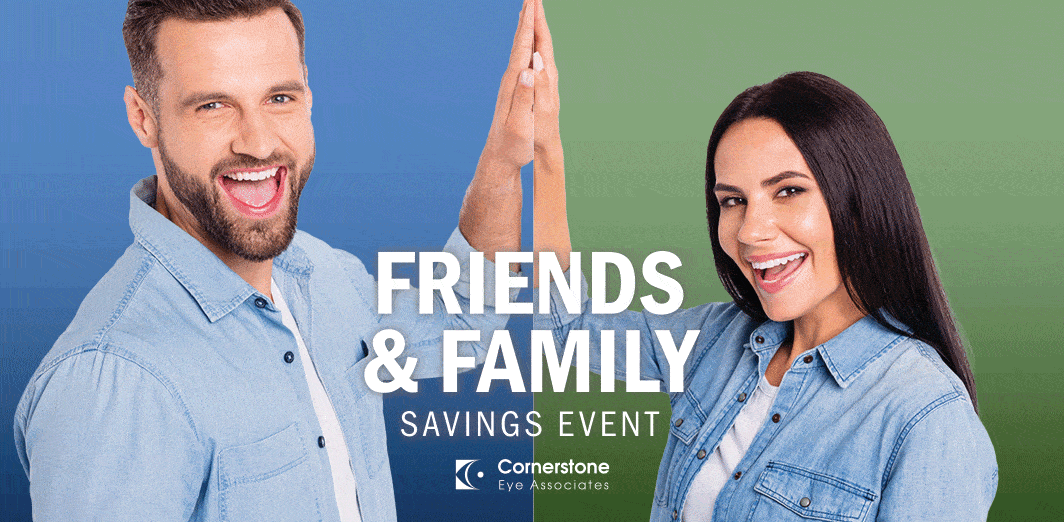 *Savings of $400 off per eye LASIK regular price. Cannot be combined with other offers or insurance. Free consultation not substitute for regular eye exam. New patients only (no prior refractive procedures). 
Enjoy Friends & Family LASIK Savings
This summer is your chance to join our family… our BIG, HAPPY family… our LASIK family! We are offering you our Friends and Family savings this summer of $800 off All-Laser LASIK.*
If you've been thinking about LASIK, then now is the time! Join our family and enjoy the summer you deserve, with more freedom and big savings.
Have LASIK with Cornerstone Eye Associates from now until August 31st and you'll save $800 off All-Laser LASIK.
Simply complete the form below to receive your certificate.
Your Journey To Better Vision Starts Here
Find out if you are a LASIK candidate by taking our quick online self-assessment. Or, Learn more about LASIK at Cornerstone Eye Associates.
Our LASIK team is ready to answer your questions or schedule your FREE, no obligation LASIK consultation at our Gates, Brighton or Victor locations.
Please feel free to contact our LASIK department directly at 585-420-8158.