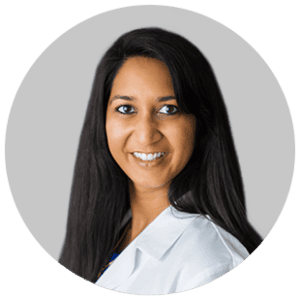 Priya Gupta, MD
Priya R. Gupta, M.D. brings a wealth of knowledge and expertise to Cornerstone Eye Associates. She received her undergraduate degree from Cornell University, graduating Magna Cum Laude. Dr. Gupta received her medical degree from Weill Cornell Medical College, where she graduated with a Distinction in Research. She completed her ophthalmology residency at Duke University, known for its rigorous surgical training. Subsequently, she pursued further subspecialty training, completing a clinical fellowship in Inherited Retinal Degenerations from Massachusetts Eye and Ear Infirmary/Harvard Medical School. She is dedicated to advancing the field of ophthalmology, with numerous first author publications and has been awarded national research grants through organizations such as the Foundation Fighting Blindness and Research to Prevent Blindness.
Dr. Gupta is board certified by the American Academy of Ophthalmology. Her highly specialized training and expertise in ophthalmology, combined with her commitment to patient-centered compassionate care, make her an invaluable asset to Cornerstone Eye Associates. She is a Rochester native and is excited to return here to care for her hometown community.
Outside of her professional endeavors, Dr. Gupta has a passion for dance and enjoys Bharatnatyam, a classical Indian dance form, as well as Bhangra. Her diverse interests also extend to martial arts (holding a 3rd degree black belt in Isshin Ryu Karate), and sketching, showcasing her creative and active pursuits beyond the medical field.
Go Back