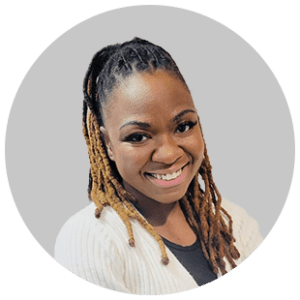 Rashida Clarke, OD
Rashida Clarke, O.D. is a primary care optometrist with over five years of experience providing care to patients throughout the Finger Lakes and Western NY. She began her Bachelor of Science in Biology studies at New York University and received her degree from St. John Fisher University (then College), and went on to receive her doctorate from Nova Southeastern University College of Optometry.
Dr. Rashida Clarke is trained in specialty contact lens fitting and dry eye management, and has built a reputation for providing compassionate and comprehensive vision care for her patients.
She is known for her interpersonal skills and excellent bedside manner; patients often remark on how comfortable they feel with Dr. Clarke during their exam process.
Go Back