New Safety Protocol - Updated 3/19/2021
As a healthcare organization, the health of our patients, doctors, and staff is our top priority as we increase our appointments to service your needs. As a result, we wanted to take the time to remind you of the precautions we are taking to ensure the entire Cornerstone community is safe.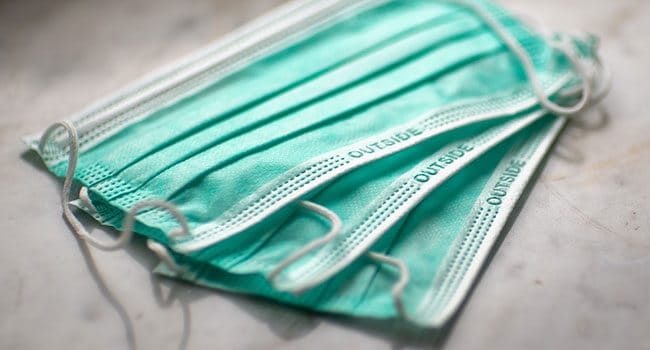 What We Ask of You
If you are exhibiting signs of COVID-19 or if you believe you have been in contact with someone who may have been exposed, we ask you to reschedule your exam.
Please come to your appointment by yourself or limit who comes with you to one person so we can adhere to CDC social distancing guidelines.
If you need someone to bring you to your appointment, we ask that they wait outside or in their vehicle, unless their assistance is needed.
Upon your arrival, if we cannot observe social distancing due to other patients, we ask that you wait outside, and we will call you when ready for your appointment.
Per New York State mandate, everyone entering healthcare facilities must remain masked.
Steps We Are Taking To Ensure Your Safety
Limiting Exams Per Hour
A limited number of patients per hour will be allowed in order to perform a thorough cleaning after each exam.
Patient Intake Forms
New Patient Intake Forms will be mailed to patients before their appointment if possible and should be complete prior to arrival.
Protective Equipment & Cleaning Supplies
Masks and gloves have been secured for our doctors and staff. Masks will be worn by EVERYONE in the office at all times, including staff and patients.
Cleaning of Equipment and Surfaces
All equipment and surfaces will be cleaned after each exam per the CDC and Health department guidelines.
Hand Hygiene
Our staff will wash their hands for 20 seconds after every patient interaction. Hand sanitizer will be available for patients.
Social Distancing
We ask staff and patients to observe 6 feet social distancing whenever possible.
Frame Selection Safety
Sanitized trays will be provided for patients to place frame selections. Our staff will disinfect all frames.
We will continue to monitor CDC guidelines and make changes as appropriate to ensure the safety of the entire Cornerstone Eye Associates community.