Comprehensive Eye Care Practice
Your Vision for Life
Laser Eye Surgery in Rochester, NY
Also serving Victor area patients
Our mission is to improve our patient's lifestyle through genuine, personal and professional care, resulting in the highest quality of vision possible.
We provide the full spectrum of eye services from eye examinations, contact lenses and glasses to medical treatments and surgeries.  Our MD Staff provides the most up-to-date surgeries and subspecialty surgeries such as cataract, retina, glaucoma and cornea. We are also at the forefront of refractive and laser surgeries to reduce or eliminate the need for glasses.  Our O.D. staff provides comprehensive eye examinations and refractive services, including keratoconus contact lens fittings and laser surgery support.  Our technical staff is trained on the most advanced technologies and many are certified by the American Academy of Ophthalmology.
Check out a live LASIK or Cataract procedure and hear from real-life patients.
All-Laser Custom LASIK Cost Savings options
Are you ready to live life free of contacts and glasses?  Check out our current LASIK savings and financing options to help make getting All-Laser LASIK more affordable.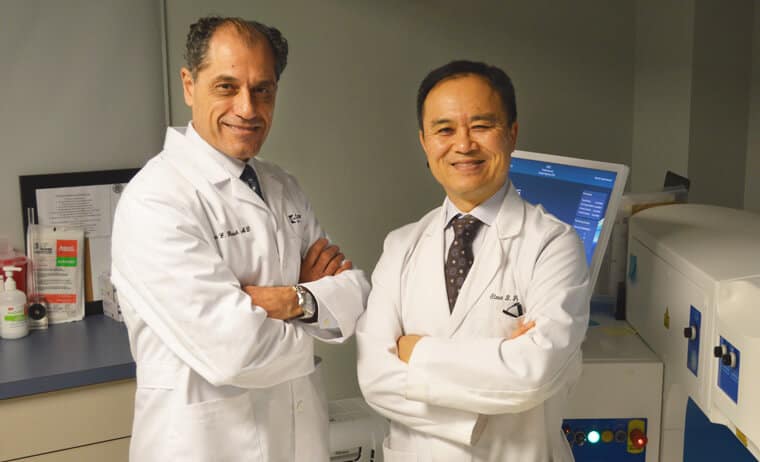 Eye Doctor Experience You Can Trust
Cornerstone Eye Associates has delivered high-quality eye care to the Rochester Area for the last 50 years.  We believe that making your visual goals attainable is a team effort.  Our doctors and staff will take the time to discuss your visual requirements for work, family, social and sporting needs.  This allows for customization of your vision care to find your needs.
At Cornerstone Eye Associates, we closely monitor every step of your experience and follow a strict protocol to ensure the best results.  Our experienced staff has been involved in thousands of surgical procedures and clearly understands the meaning behind patient safely.
Eye Doctor Patient Reviews
We feel confident that you will be pleased with our patient services.  We strive to exceed your expectations when it comes to your eye exam.
Julia MacDonald
a year ago via Google
Has a great thorough exam and my new glasses are really helping. Everyone was helpful and explained things as we went along especially since I had to return for additional tests. I got good advice on choosing lens material and coatings as well. The 60 day change policy made me very comfortable with getting my new trifocals. I will certainly be going back next year.
Jacqueline Rodriguez
4 months ago via Google
all the staff are very friendly. my Doc. Joel Greenberg is the best
JME Auto
5 months ago via Google
Outstanding service. Everyone is pleasant and helpful. Very professional.
Mattie Moretti
8 months ago via Google
I am very pleased with my cataract surgery done by Dr. Omar Haunch. I would recommend him to anyone, Dr. Haunch takes his time to explain everything and answers all the questions you have. Also the recovery was great. The rest the staff at Cornerstone Eye Associates was very nice and kind.
Contact Us
Please send non-medical questions and correspondence through this form only.