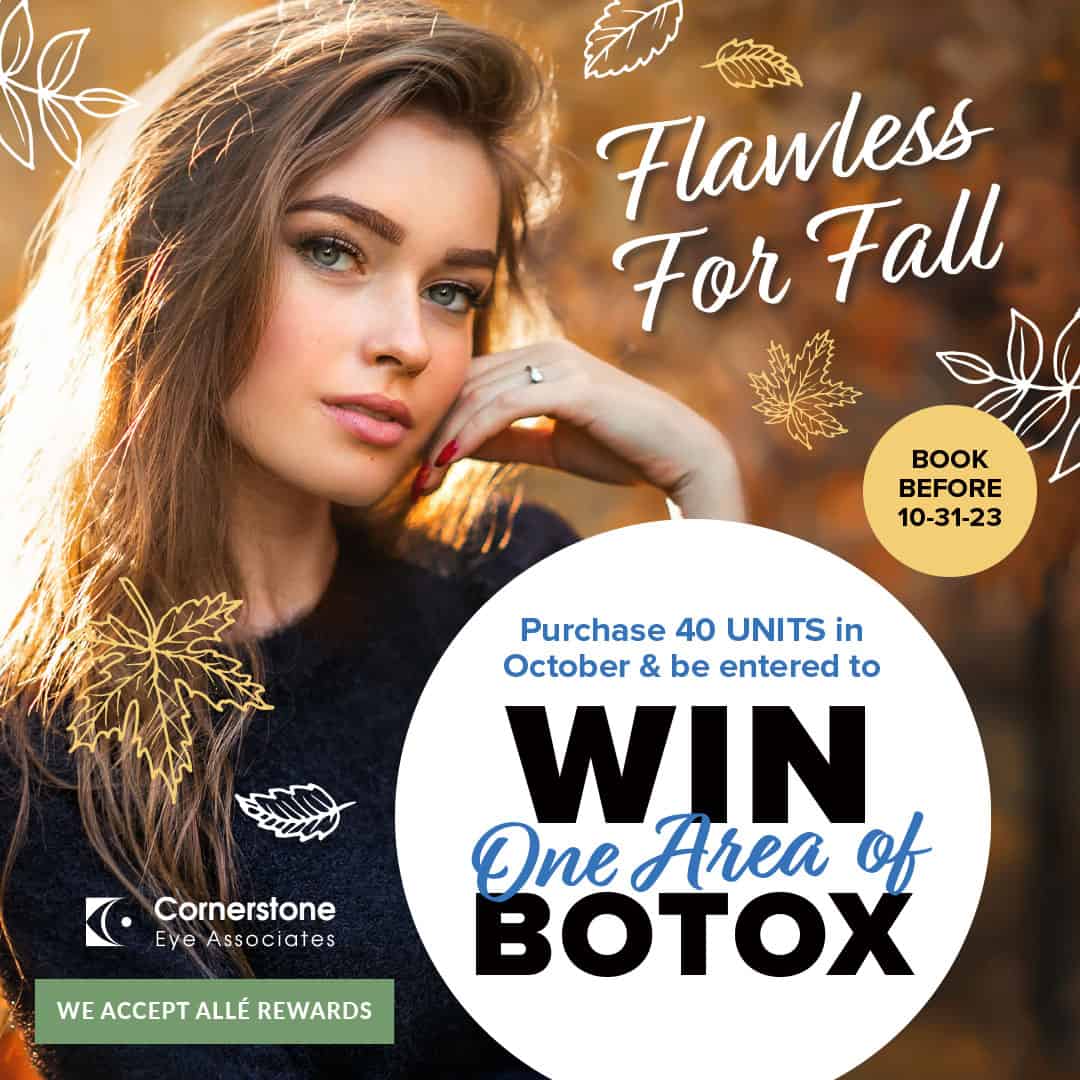 Give thanks for a flawless appearance!
BOTOX® Cosmetic is the most popular cosmetic procedure performed in the US. Botox® is FDA approved to temporarily reduce wrinkles including frown lines, crows feet and forehead lines in adults for up to six months, with no downtime and little to no discomfort.
Every patient who purchases 40 units in October will be entered to WIN ONE AREA OF BOTOX®! Book your Botox Consultation online before 10/31/23!
Benefits of Botox
Convenient, effective and affordable.
BOTOX offers patients effective results through a fast, simple and safe procedure.
The entire treatment takes about ten minutes to perform.
Patients can go home and return to regular activities immediately following their treatment with minimal restrictions.
Results of the BOTOX® treatment begin to take effect within days and continue to improve for up to a month.
Full results last for up to four months.